Professional NYC Watch Repair
Engraving
Want to make your watch or piece of jewelry unique? Want to personalize a special gift, or immortalize a special event? A classy way to do it is by engraving a special name, message, or symbol on your watch or jewelry piece. Commemorate an anniversary, an accomplishment, a graduation, or a birthday. It can be as small as a symbol or as long as a poem—we can do anything you can think of that will fit.
We have a wide variety of fonts and scripts to make it even more personal, and the laser engraving technology and expertise to get it done perfectly.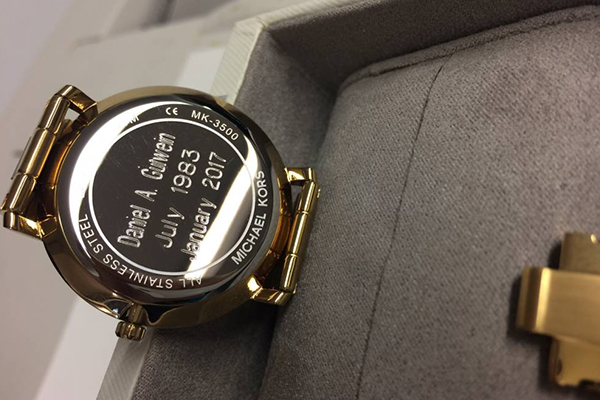 Watches
Wedding Bands
Rings
Charms
Bracelets
Necklaces
And More!
Through both laser and machine engraving, we can laser engrave on most precious metals and materials, including gold, silver, platinum, stainless steel, and more, with any font!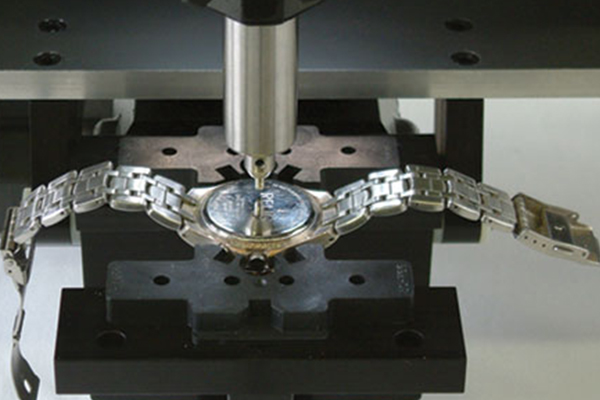 Precision Instruments, Master Craftsmen
The Right Technology for a Timeless, Classy Look
When you engrave, you're adding a personal touch that speaks volumes. It stands for permanence, for eternity, and for commitment. We're just as committed to our work, and work closely with out customers to make sure you're not just satisfied, but thrilled, with the results. We'll discuss where and how to engrave your message and what to do based on the amount of space available on the piece. They can even make suggestions on font choices, since some fonts are better suited for certain spaces and messages than others. In the end, we're not happy until you're happy!
We at Watch Repair & Co. only use the most sophisticated equipment, and only hire the most experienced technicians to do your engraving. They treat each piece like a timeless heirloom and are extra careful not to compromise the quality of the piece in any way.
Using the most up to date instruments, tools and processes, we will:
Engrave in the location that you specify, or help you choose the best placement.
Carefully prep the piece before engraving and thoroughly clean and inspect it after.
We use the best technology, using either laser or machine engraving based on the material and design of the piece.
We check and double check to make sure everything is right at each stage of the engraving process.
Engraving is an intricate process, and since we're making permanent marks on your jewelry or timepiece, make sure you know what you want before we get started.
At Watch Repair & Co., your watch gets the VIP treatment. We only use the best equipment to make sure you're 100% thrilled with your engraving.
 That's our premium service: the highest quality skill and craftsmanship, backed by years of experience, done in a workshop full of the latest tools and technology. Anything less…well, that's just not Watch Repair & Co.